Becoming a Non-Executive Director (NED)
When negotiating settlement agreements for senior executives I often seek payment from the employer to cover my client getting support from an outplacement specialist like Heather Greatrex (below).
Clients heading towards retirement/looking for a new direction or challenge are often interested to learn whether building up a NED portfolio is an option.
In the article below Heather, partner career coach/outplacement/recruiter at GatenbySanderson gives us the inside track on why NED roles can be appealing.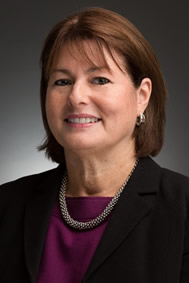 So you want to be a Non-Executive Director (NED)?
Heather Greatrex – Partner, GatenbySanderson
A non-executive director (NED) provides independent oversight and, guidance and constructive challenge to the executive directors of an organisation.
There are many different opportunities to become a non-executive director.  These include public listed and unlisted companies, Government/public sector Boards, Foundations/Trusts and the NHS.  Many charities and other not-for-profit organisations and associations provide non-executive opportunities in the form of Trustees or, for example, school Governors.  These roles are unpaid but enable you to develop great experience of being a non-executive.
All the above provide opportunities to broaden your experience and see organisations from a different perspective.  NED roles can provide a stimulating and rewarding alternative to the day job/retirement scenario. For those in full-time careers, employers often recognise the advantages that NED experience can bring to the development of their senior employees and the social responsibility agendas of their organisations and, as a result, may be supportive of you seeking a NED/trustee role (providing you are not applying to a competitor)  Most senior executive employment contracts include a restrictions on any outside interests (which will include NED/trustee roles) and hence you should always seek permission from any current employer before applying for a such a role.
Specialist skills?
Within the non-executive world, a wide range of roles are available. Most Boards have sub-committees which, in many cases, include Audit, Appointments, Remuneration and Finance Committees which require specialist professional skills as well as cross-cutting expertise in, for example, Strategy, Digital and HR as well as, increasingly, CSR and Wellbeing.  In order to keep abreast of increased regulation, other skillsets are sought, for example, expertise in GDPR. Additionally, there is a drive to increase the diversity of Boards and using NEDS can help a business achieve this aim.  Hence most organisations will want to attract a diverse NED candidate field to ensure better representation of any currently under-represented minority groups.
Alok Sharma, the Business Secretary said in September 2020, "Research shows that diverse leadership teams are more innovative and make better decisions. As the UK economy continues to recover from coronavirus, increasing representation of women on boards represents a golden opportunity not only to rebuild, but build back better."
The Parker Review, set up in 2017 to improve ethnic diversity on the boards of UK listed companies, has found that, in 2020, 37 % of FTSE 100 firms still had no non-white members on their boards.
Reasons why you may be interested in these NED roles:
They offer the opportunity for you to expand your knowledge and develop new cross-sector networks. The development experience can be very useful; people at the most senior levels face three common challenges – how to get a broader perspective of the whole organisation outside of their 'professional field', how to get involved in the strategic development of the whole organisation and to how to influence where they don't have executive authority – NED roles can be very effective ways of developing these skills
They can give you the opportunity to follow a passion
You will use your knowledge in a different way – contributing to the development and effectiveness of the organisation's strategy and how it is delivered, whilst also gaining board level experience
They can enable you to prove yourself in an entirely new arena – many organisations recognise the benefit of their staff undertaking a NED role alongside their day job and may allow you to do so upon request
They can contribute to an extended working life in an area that may be more personally meaningful.
Although some non-executive roles are remunerated, many more are not and money will often not be the main motivator.
There are thousands of trustee roles which are both unremunerated and which can take up an inordinate amount of time; however, they can also be incredibly rewarding.  So, it is important to be very clear about why you want to take on a NED/trustee role as this will impact on the choices that you make.  I know Chairs of charities who can spend two days a week in their role, with no remuneration and, in smaller charities, there can be significant 'scope creep'.
At the other end of the spectrum, if you are targeting paid NED Board roles, you will need to consider the 'rule of thumb' being that you are unlikely to be successful in achieving a NED role that is more senior than your highest executive role.
If you are interested in Board roles, here are some links which you may find useful:
GatenbySanderson has a Board/NED practice along with a number of other recruiters:
https://www.gatenbysanderson.com/disciplines/board-practice
And finally….some pointers for becoming a NED:
Look for non-executive roles in organisations with which you have empathy and an understanding of what they are trying to achieve and that play to your strengths
Do consider organisations within your local home geography; not only can this have practical benefits but many public and third sector organisations have specific requirements for local representation on their Boards
Do your homework – find out as much as possible as you can about the culture of the organisation
Gain experience of non-executive roles by volunteering for roles within your industry
Have a clear and concise NED CV and ensure that you are keeping abreast of opportunities being advertised – creating targeted alerts with recruiters, LinkedIn and the media
Be very clear about the skills that you have to offer
Use (and build) your own personal network and identify sponsors
Speak to people in your network who are NEDs to get their perspective on being a NED (time commitment, governance, challenges and skillsets)
Treat NED/Trustee applications in the same way as you would executive ones – these roles can be extremely competitive
Your employer may see a value in you becoming an external NED/trustee but always check with your employer or any other organisation you may work for and seek permission first
Be realistic; the first NED is the hardest one to get so be prepared to compromise – it takes time to build a NED presence
Be prepared to walk away – if you are not sure, don't do it!
Heather Greatrex is a Partner at GatenbySanderson which has a highly respected Board/NED practice. She has many years' experience of supporting individuals to develop both executive and non-executive careers.  As a Director of Executive Action, she co-created and for 10 years co-presented a very successful workshop for aspiring non-executives with the Whitehall and Industry Group.
If you would like to know more about being recruited to Board positions (either executive or NED), please contact Heather at heather.greatrex@gatenbysandserson.com.
If you have been offered a settlement agreement and need legal advice (including getting you some outplacement support) please contact David Greenhalgh.
---