Legal Advice for Senior Executives
Employment Lawyer David Greenhalgh is top-ranked as a Leading Individual in Legal 500 2023 edition (the main independent guide to the best lawyers in the UK) specifically for his work with senior executives.
"a balance of professional and human approach, timely and quality service'"
David has 27 years experience of advising senior executives.  He act for CEOs, MDs, VPs, HRD/Heads of People, FCOs, General Counsel, Marketing Directors, board directors, founders and all other senior level appointments.
"I've worked with David Greenhalgh on two occasions. I'm grateful and continue to be impressed by his balance of professional and human approach, timely and quality service. I would absolutely work with him again and have referred others to him."
David significant expertise in working with senior executives working in financial services, tech, media, food, professional services and many other sectors.
Many of his clients are on high value remuneration packages where options/equity incentives elements have significant value.
Some examples of recent results achieved by David for his senior executives clients:-
advising exiting General Counsel on his settlement agreement terms and negotiating a significant increase in ex gratia sum.
advising suspended MD on tactics and approach when facing disciplinary investigation and the threat of dismissal – outcome being that no disciplinary action was taken.
advising Marketing Director on whether she could move to a competitor and whether the non-compete restriction in her employment contract would catch her.
advising founder on his negotiated exit – securing high value shares which would otherwise have been lost.
advising on terms of employment offered to FD and advising on negotiation of the same.
advising Head of Compliance on whistleblowing protection and negotiation high value exit terms.
defending CEO against bid to oust him by group of senior employees.
advising director suspended for alleged sexism.
negotiating accelerated vesting of share options and good leaver status under LTIP.
advising HRD for alleged misuse of company IT systems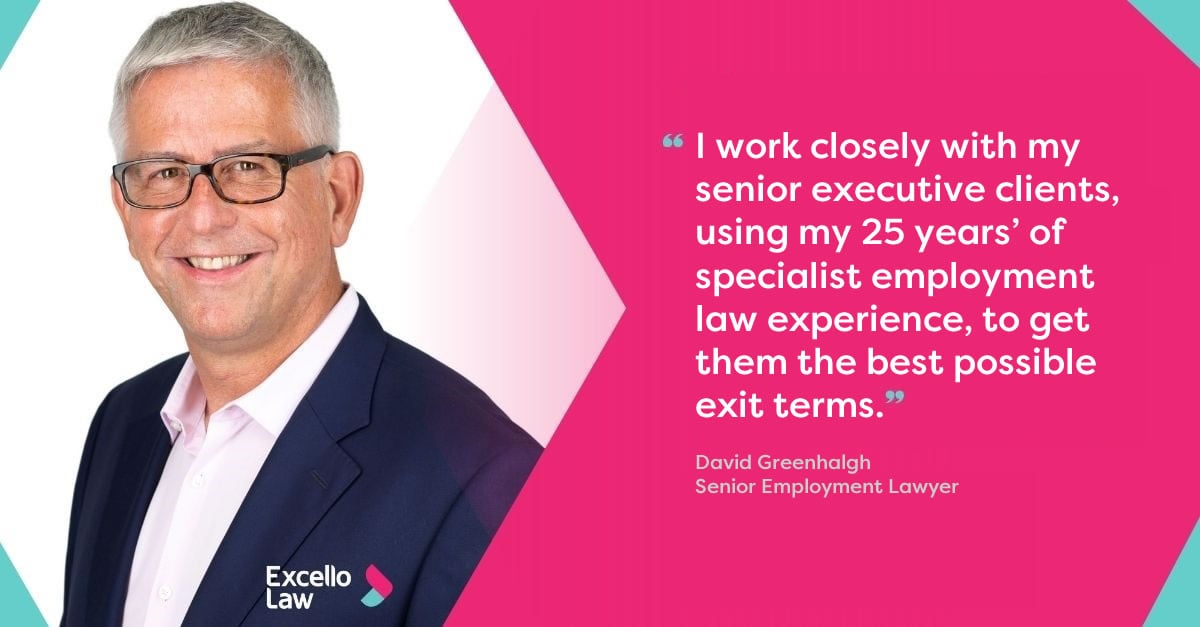 For immediate assistance from David please call 0203 603 2177 or Click To Make A Free Online Enquiry.