Employers
David provides employers with focused Expert Employment Legal Advice aimed at protecting them and reducing their exposure to employment/HR related risk.
Employers
David's specialisms include post-termination restrictions and injunctions, defending tribunal claims, exit tactics, disciplinary action and workplace investigations. He is currently working with employer clients from the insurance, media, professional services and fund management sectors on various matter including their Covid-19 related issues including return to work, health and safety and redundancy planning.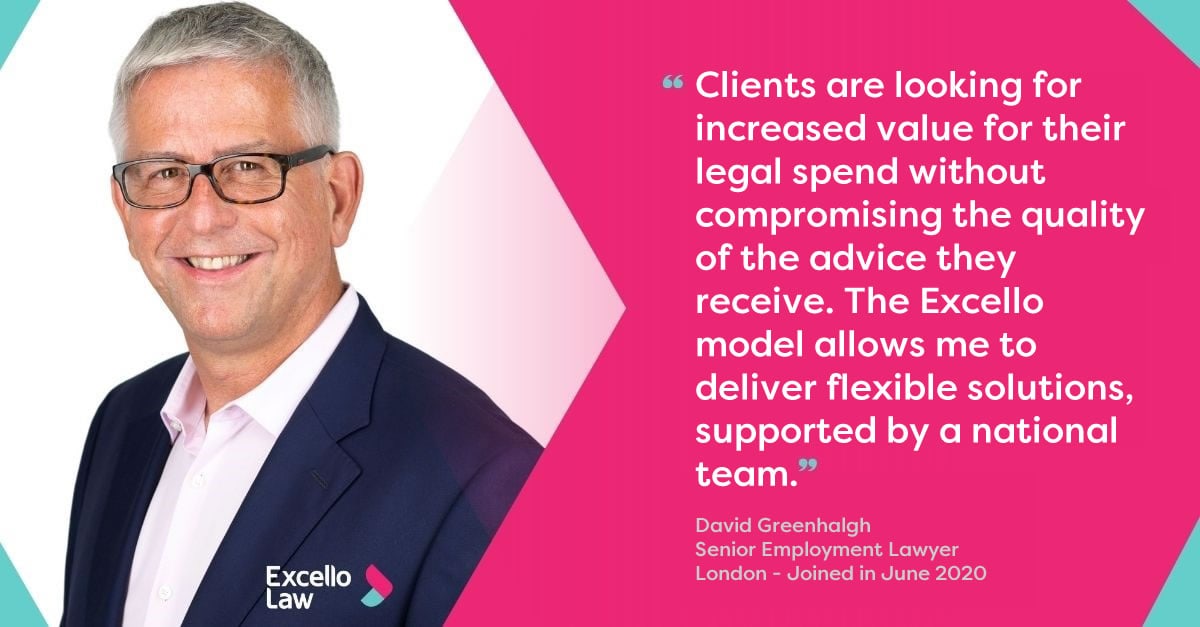 Examples of recent work
Examples of David's recent work for employers:-
advising on getting employees off furlough and safely back to work
planning and providing guides and necessary letters for redundancy & restructuring
threatening action for breach of post-termination restrictions
assessing the merits and value of threatened employment tribunal claim
advising on the exit of a CEO and resulting settlement agreement negotiations
advising on dealing with a grievance raised during disciplinary proceedings
planning and scoping out a workplace investigation
Over the years David's expertise as a specialist employment lawyer has been recognised in both the leading independent guides to the UK legal profession.
David is a Senior Employment Lawyer at Excello Law offering Expert Employment Legal Advice and can be contacted on 020 3603 2177 or by email here.