Legal Advice for Employees
Employee clients benefit from David's 25 years' experience of providing clear, tactical employment advice to employees at all levels of seniority.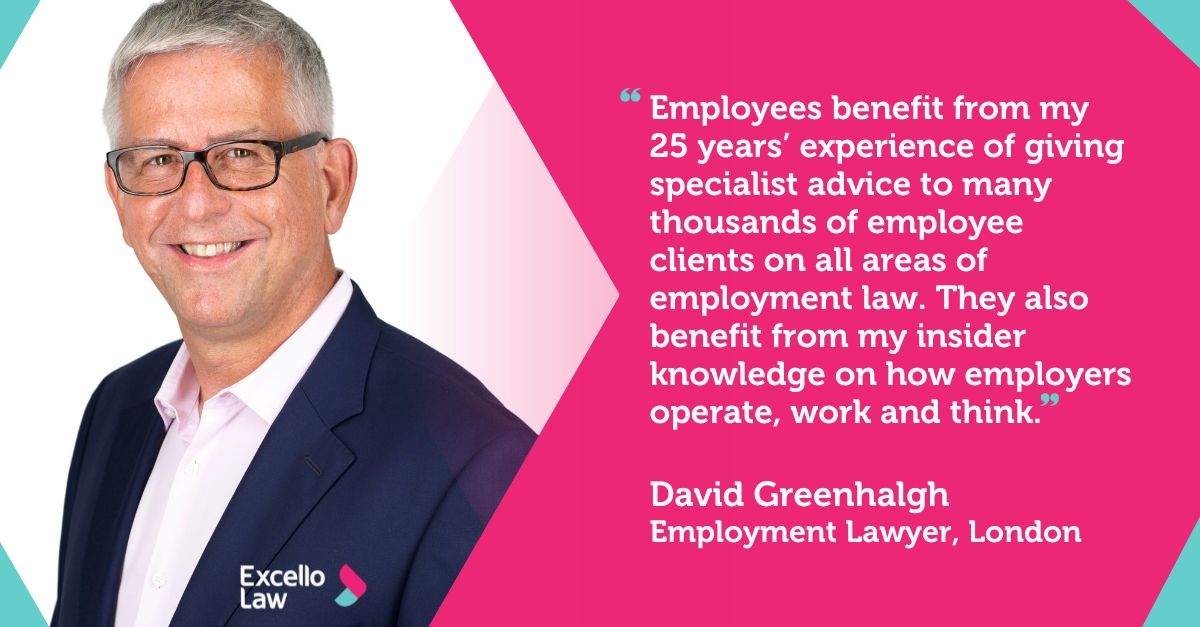 David is top-ranked and listed as a Leading Individual in the Legal 500 2023 edition (the main independent guide to the best lawyers in the UK).
"AS WELL AS HAVING ACTED FOR EMPLOYEES FOR OVER 25 YEARS I ALSO ACT FOR EMPLOYERS SO I KNOW ALL THE STRATEGIES AND TACTICS THEY USE AND HOW TO DEFEAT THEM"
David Greenhalgh, Employment Solicitor
For immediate assistance with your employment law issue, please call David now
David has recently helped employees with:-
advice on settlement agreements
acting for employees suspended from work and facing disciplinary action
acting for founder on his forced exit and related high-value equity claim
negotiating a high-value exit package for financial services senior executives involving substantial bonus and equity element
acting for a number of BAME employees in claims for workplace discrimination
advising senior executive on #MeToo type allegations and related disciplinary action
providing tactical advice on whistleblowing
advising elected collective redundancy representatives on process and negotiation of enhanced redundancy terms for affected employees
Employment Lawyer London for Employees.
For immediate assistance with your employment law issue, please call David
"Terrific, really got it right and helps you make the right decision"
"Unstuffy, personable and down to earth"
"Speedy turnaround and punchy, hands-on approach"